Monica Ahuja is a Pakistani-Indian multidimensional entrepreneur and a high-profile member of the South Asian community in the Washington, D.C. area. On the clock, she is a Business Analyst for a Maryland-based consulting firm and off the clock, she is a dancer, blogger, model and founder of the greater DC area's newest cultural and social platform for South Asians.
Monica's professional background is in entrepreneurship, management, recruitment, sales, and marketing. Her strong work ethic and relentless dedication have been recognized in many roles with various awards. She has experience managing both small and large teams. To further her career and eventual goal to have her own professional dance studio, she is currently pursuing her MBA in Project Management.
Trained in Bharatnatyam dance in India before moving to the United States in 2008, Monica can dance to any tune and move to any beat! While she considers Hip Hop/Freestyle and Bollywood Dance to be her specialty, she has also dabbled in tango, jazz, and even Ethiopian dance moves. Having choreographed and produced countless dance videos, she believes that collaboration is the key to success in dance as it can give upcoming dancers a chance to have their moment to shine. She has taught private clients and performed at countless organizations, pageants, weddings, and schools. She currently serves as the official choreographer for the Miss and Mrs. Pakistan USA organization. She has been featured on Bollyshake and on many celebrities' social feeds including Diljit Singh, Tony Kakkar, Sunanda Sharma, Badshah, and others. Monica hopes to cross the 1 million subscriber mark on YouTube soon and take her passion for dance to new heights across the country and around the world.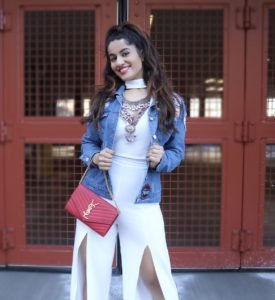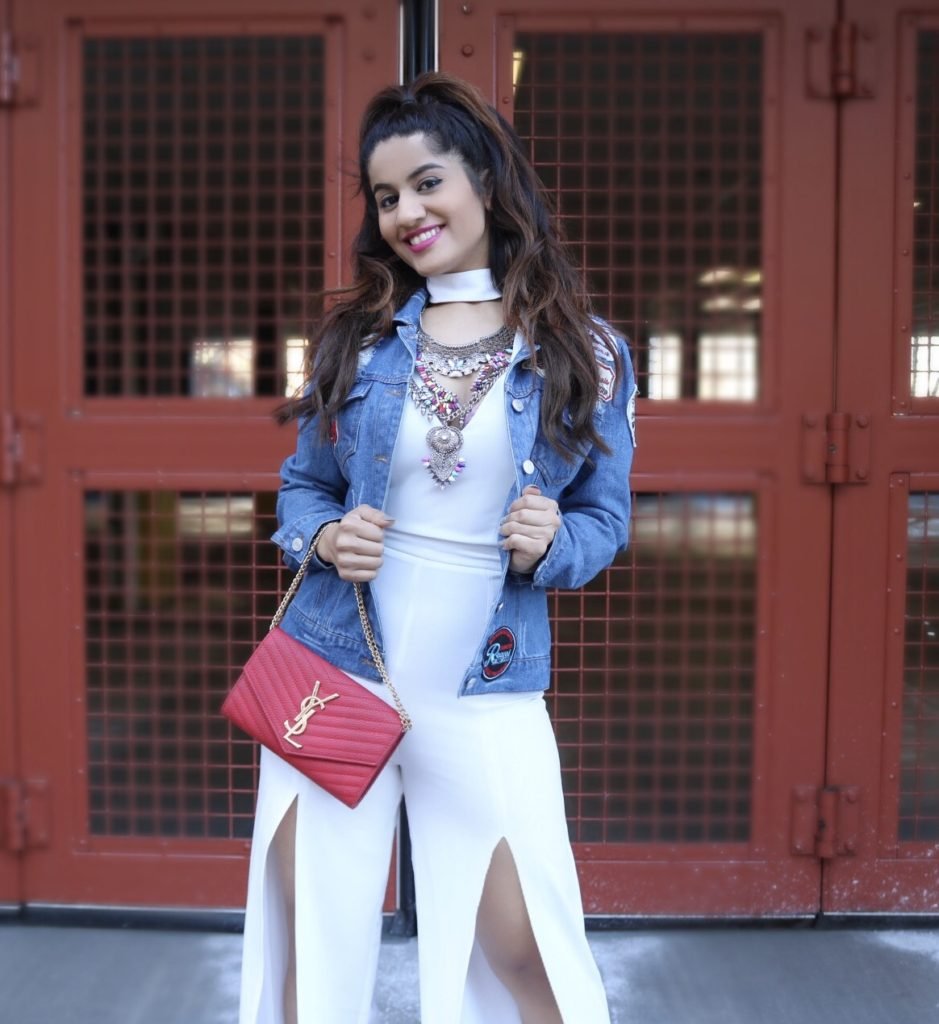 Monica's other passion is for fashion. She tries to dress in affordable labels and in doing so caters to the simple fashionista. She has participated in many beauty pageants and won titles such as Top 5 Miss India DC 2016, Miss India Calendar Girl 2016 and Ms. Punjaban Teeyan 2017. She also helps local fashion brands through collaborations. She has been working with several renowned brands including Shein, Rootsgear Clothing, Jalaby, and Faballey. She only believes in splurging on timeless accessories like a watch or statement jewelry. You are more likely to see her sporting jeans from Forever 21 rather than Gucci.
Naturally, as a passionate dancer, Monica also loves music. She played a lead role in Rahul Sharma's debut music video – Sun Sada in 2018. Her next music video is expected to be released in February and she is also currently working on another music video and a  short film.
Having lived in the DC metro area for over a decade, Monica has met and worked with a lot of creative people with the same passion and drive like her. With this in mind, in mid-2018, she launched DCWaleDesi. Initially, just an Instagram account to showcase creative South Asians in the area, DCWaleDesi has evolved into an inclusive platform created to promote and foster collaboration among creative South Asians in Washington DC, Maryland and Virginia. With the support of a Community Manager, she has connected with South Asian-owned businesses, developed unique event concepts such as monthly dance workshops to give experienced dancers the opportunity to teach others in a relaxed environment. You can check out DCWaleDesi on Instagram and Facebook.
No matter your interest, Monica hopes you can find something captivating on her blog and website.
Welcome to the Monica Ahuja experience! Buckle up and enjoy the ride!
Cheers,