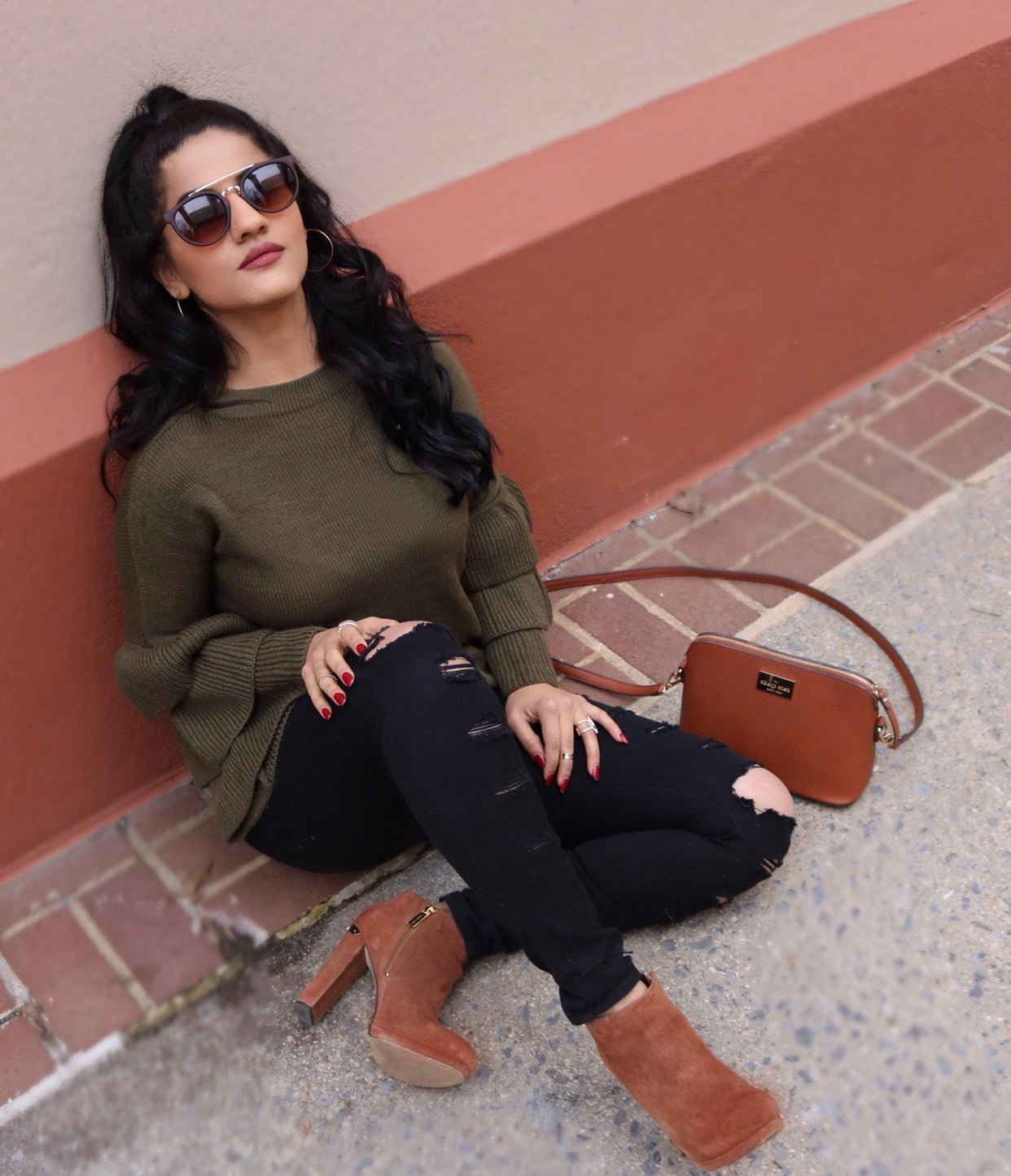 Once again, Happy New Years to everyone. May this year brings lots of happiness to your life.
Today's post is a recent trend that you see a lot of bloggers are talking about – Ruffles and Bell Sleeves Sweater and Tops. 2016 was that one year to me when a lot of old trends came back and became the next best thing- Chokers, Long Bell Sleeves, and Ruffles, Fur Coats etc. As we all know, fashion trends can't be predicted, all it takes is that one person to wear something which in this case it's usually a well-known personnel and then booooom, welcome to the new hot trend.
SWEATER: SHEIN
JEANS: SHEIN
PURSE: (Different Color) KATE SPADE
SHOES: MICHAEL KORS
GLASSES: ALDO ( Can't find them anymore)
I saw a lot of bloggers getting some expensive bell sleeves sweaters and tops so I decided to purchase one as well from an inexpensive brand/website. This one is from the company/website called SHEIN. I am sure a lot of you already know about that website. I actually bought a bunch of sweaters that you will be seeing in my Next Haul Video soon. SHEIN is not like those typical Asian websites, however, it does look just like one. I found SHEIN to be much reliable. They have some great and unique finds. They are also quite budget friendly. Quality depends on the product you are choosing so the key is to look at the reviews which are usually the case with most Asian websites. It's easy to shop and their mobile app is amazing. You also see some products where you see a video of a model walking in that outfit instead of just old school picture which is another new thing that the companies are following. I was surprised to see that even Forever 21 website had some of those videos too. If you saw my last post which was about a Coat, it was also from SHEIN. Check it out – COLOR BLOCK COAT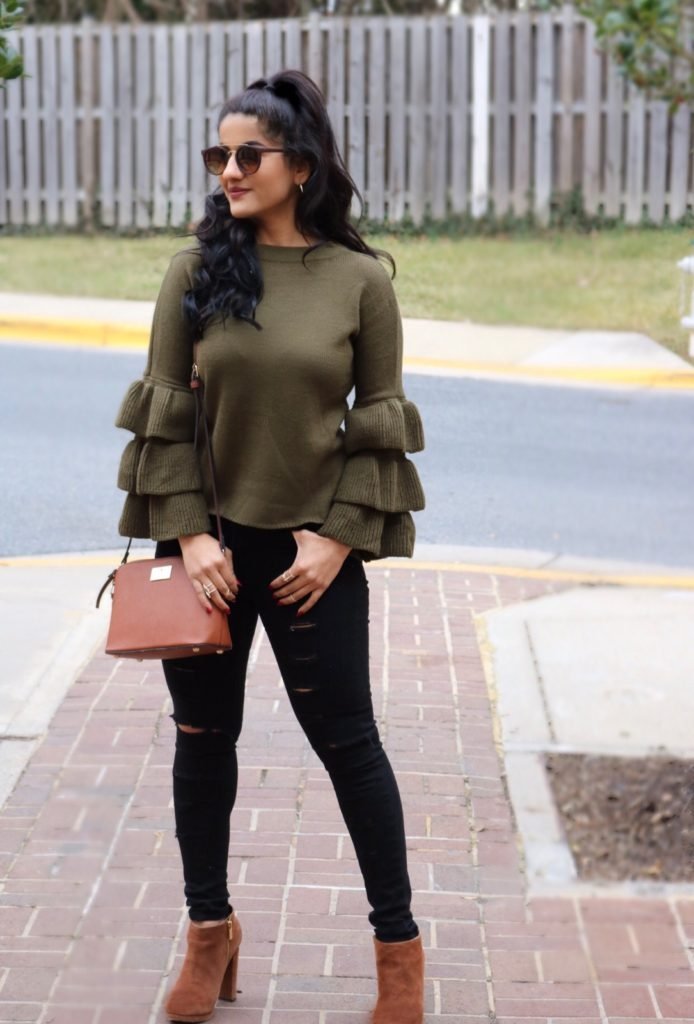 This sweater, in particular, is worth spending every penny. I love how comfortable and cozy this is. It is the perfect length. It is not a cropped sweater but not too long as well. Since I am short( 5'3) I prefer shorter length sweaters as the long ones make me look tiny in height and big in size. LOL, Just my personal preference.
There were multiple colors available but I decided to stick with OLIVE because first of all a lot of people reviewed about it and second it screams fall and winter to me. I paired it up with ripped black jeans, brown accent shoes, bag, and glasses as you can see in these pictures but honestly, anything will go with this sweater. You can even pair it with a nice skirt of your choice. It goes perfectly with my mantra of looking like a million bucks 🙂
Even though this post is about Sweater in particular, can we take a moment and admire my shoes LOL. This is the only super expensive pair of shoes I own and luckily I didn't have to purchase it. It is from MICHEAL KORS. These are suede "HAVEN" booties. It was a birthday gift from one my amazing friends. It's just a perfect brown color that goes with literally anything and everything. It's super comfortable to wear and doesn't hurt even after wearing it for all day. The gold detail gives it that million dollar look, OH well it is expensive so I guess it needs to have all that.
Thank you for reading my blog post
XOXO