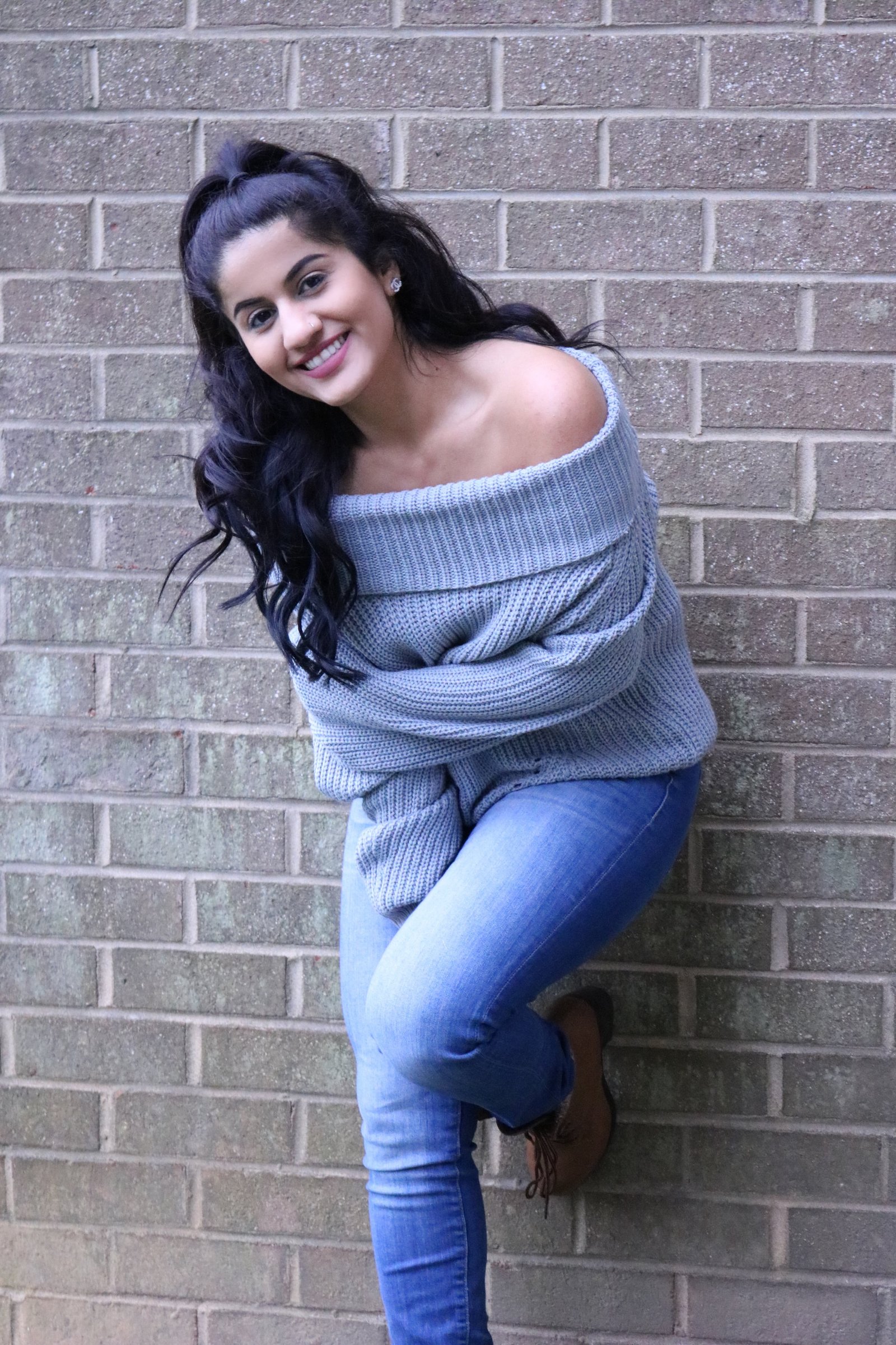 Happy January Everyone,
Today's blog post is about another sweater. This sweater is also a part my last Sweater haul from SHEIN. I just love everything about this sweater, the color, the style, the length, and the overall look. I am very pleased with my purchase. This sweater is not expensive at all and definitely worth every penny.
SWEATER : SHEIN
The detailing on this sweater also gives it an interesting look instead of just old plain knit. MY ABSOLUTE FAVORITE PART OF THIS SWEATER IS THE OFF SHOULDER PART!!. I love everything off the shoulder. I just think off shoulder sweaters, top or anything gives you such a sexy look without being in your face. It's edgy and always looks trendy no matter what occasion or when you wear it. Also, this sweater is versatile as you can change the off shoulder part to cowl neck or experiment with it.  I personally stay away from baggy sweaters because since I am shorter, baggy sweater tends to make me look even shorter and bigger. But this sweater was right on and I am happy that I purchased it.
This sweater just makes me happy for some reason LOL. I don't know why but it does. As you can see I paired it up with my blue jeans and brown ankle boots. I wore it all day as I was roaming around the city and taking care of some house chores.
In addition to this sweater, I do love the shoes as well. There are from Charlotte Russe, they are super comfortable, sturdy and inexpensive.
SHOES: CHARLOTTE RUSSE
Thank you all for reading my blog post.
XOXO