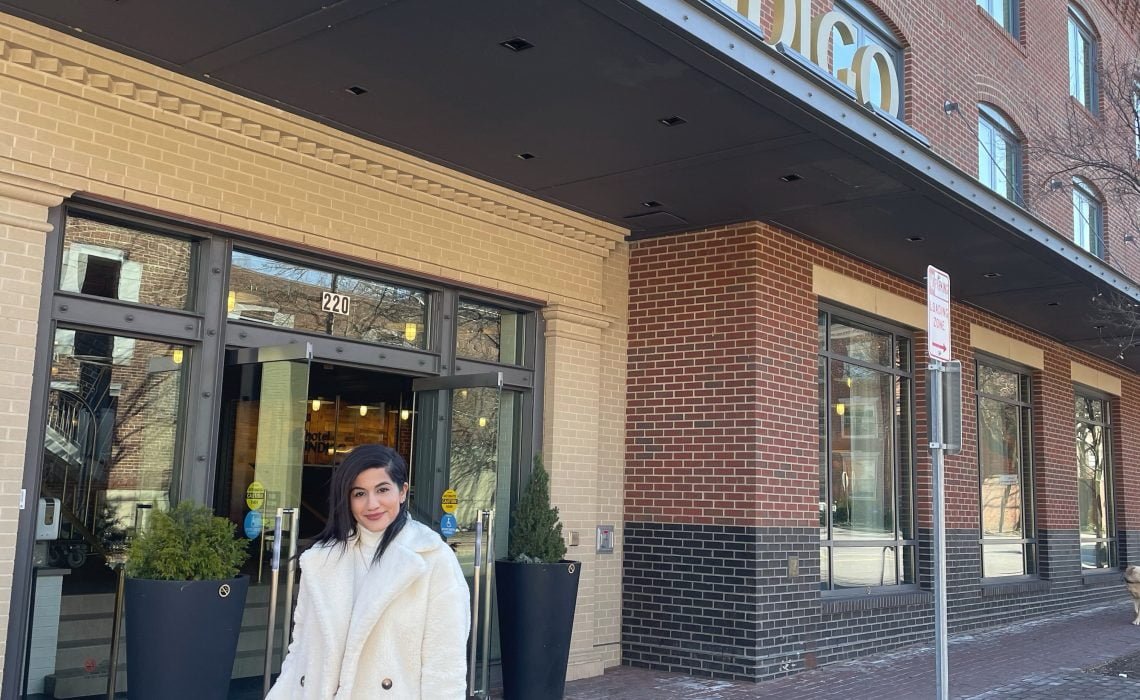 This year, as you all may know, Staycations and long weekends might be the only true "vacation" people get. So why not take a few extra days for yourselves to rest, relax and recover while staying close to home, but with a beautiful view. That's precisely what I did with my sister one of the weekends at IHG Hotels & Resorts Hotel Indigo Old Town Alexandria. Hotel Indigo is a boutique hotel brand focused on creating a uniquely local experience in each of its hotels. From service to cuisine to design, they deliver a beautiful perspective of the neighborhood, bringing its sights, sounds, and flavors into their paces. My sister lives in Hyattsville, MD, while I live all the way in Centerville, VA; therefore, it was a perfect spot for a staycation. It was a central location for both our homes and gave us a chance to spend some quality time together and relax.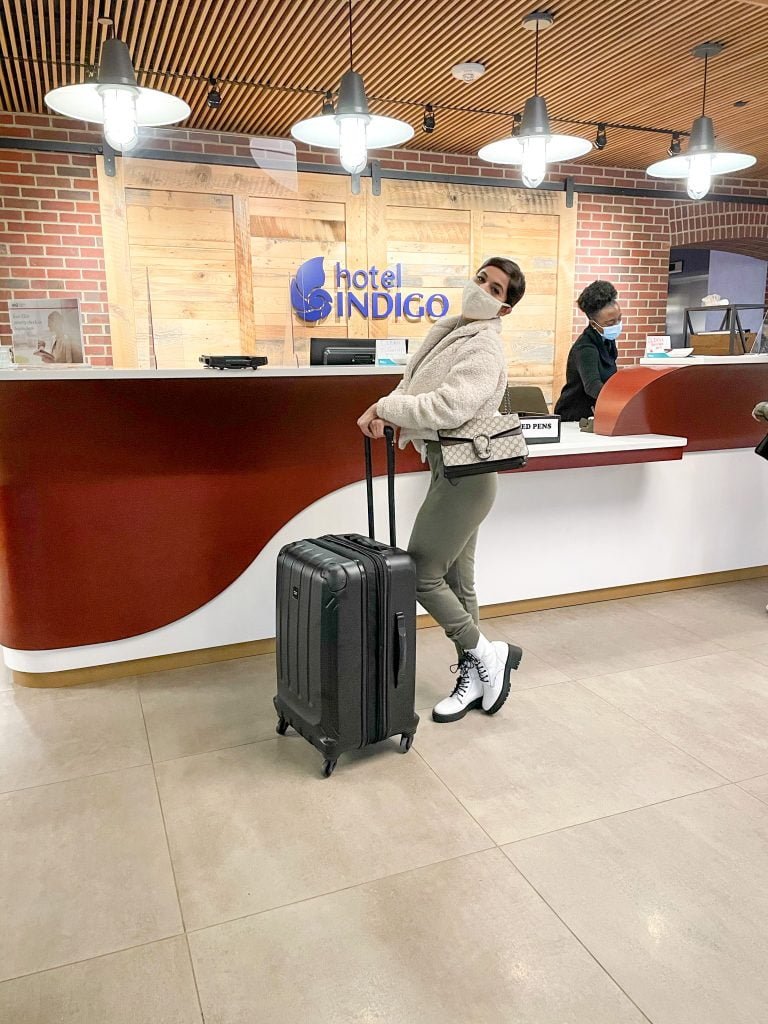 I would like to highlight some of my favorite things about my stay.
Safety Comes First.
IHG Hotels and Resorts has implemented the highest sanitary standards backed by science and industry experts to keep guests and hotel staff safe. As soon as you enter the building, you cannot miss that every corner has huge COVID Safety Guidelines prompting guests to wear masks, practice 6 ft distance, sanitize, and follow other such CDC Guidelines. During our Check-In, we were ensured all the rooms were thoroughly sanitized, and the hotel follows a strict 24-hour policy with respect to booking rooms. The employees re-enter the rooms 24 hours after checkout and clean the rooms thoroughly. If we needed new sheets, the employees leave them outside our room, avoiding any in-person contact. As I was checking in, I noticed even the pens had been separated into two boxes- 'clean' and 'used.' The receptionist simply placed the pen in the used pile after I finished using it. I understand these are small measures I have mentioned above; however, in a pandemic such as COVID, every precaution is another step towards safety. I personally felt very safe during my stay and hope I have put you at ease when deciding to book your stay.

Ambiance and Service

Nestled on the shores of one of the busiest ports in early America, Hotel Indigo Old Town Alexandria is a charming enclave of colonial treasures and historic waterfront architecture. Between Old Town's iconic cobblestones to the north and the Potomac's storied banks to the east, the hotel showcases the neighborhood's dynamic allure. While we couldn't use many hotel facilities due to the COVID restrictions, I really enjoyed the beautiful ambiance. I was able to take a tour of the whole hotel, and it has been beautifully decorated. The interior designer clearly had a vision. After grabbing a cup of joe in the morning, I spent quite some time hanging out with my sister in the lobby and admiring the paintings and the decor. I want to say the location couldn't be more perfect because there's a cute little local coffee place across the street, Cirque Du Soleil. I would highly recommend grabbing a cup of Caramel Macchiato and sitting in the lobby enjoying the hotel's little details.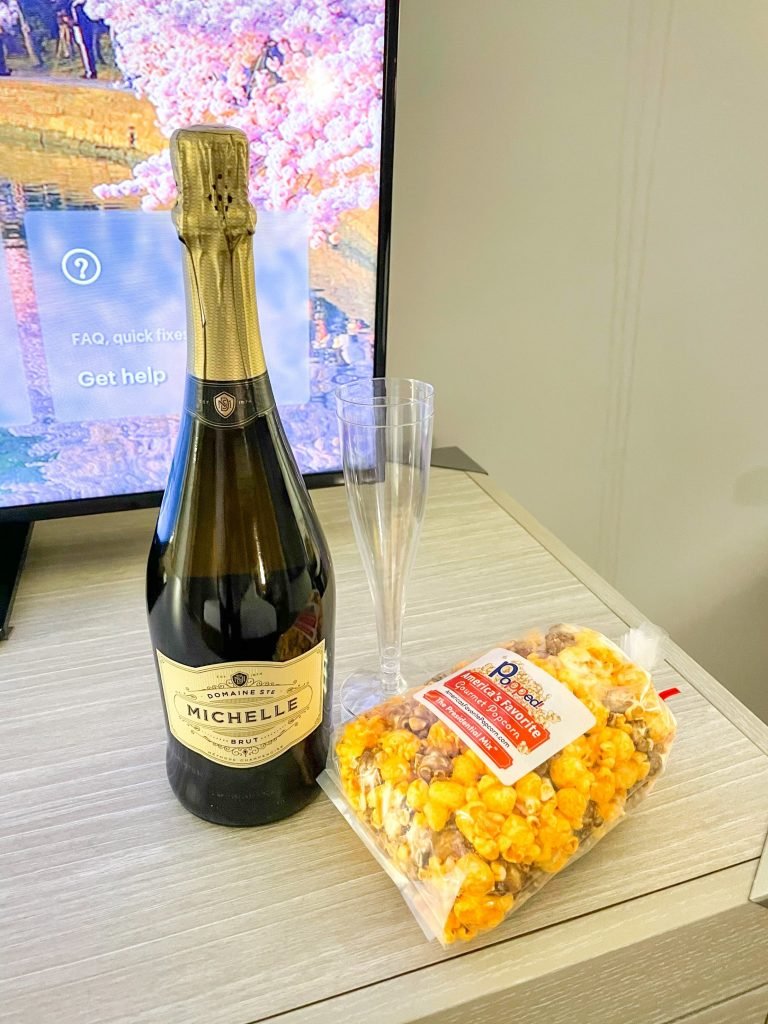 I forgot to mention my sister and I were welcomed with a champagne bottle and popcorn upon our check-in. We also woke up to a breathtaking view of the perfect sunrise ever (which I completely forgot to photograph because I was too busy just taking it all in). The hotel room had a very versatile look; you felt like you are on a ship due to the décor. The bathroom had a unique print, so obviously, I had to document that. Lastly, it's important to note the comforts of the bed, I am quite a picky person when it comes to beds, but I think Hotel Indigo Old Town Alexandria has got it- the mattress was nothing less than perfect. I slept like a baby.
Additional Benefits
Right now, IHG Rewards members can earn up to 2,000 Points Every Two Nights Stay at any IHG Hotel & Resorts property. The points are Elite Qualifying, meaning you can earn the Elite Status faster. Along with flexible rates and cancellation windows, making your bookings is easy and convenient.
I hope this post helped, and you enjoy your stay as much as I did. I would definitely recommend taking a couple of days and doing a staycation. Everyone needs a day of pampering.
Thank you for reading today's post!
XOXO,