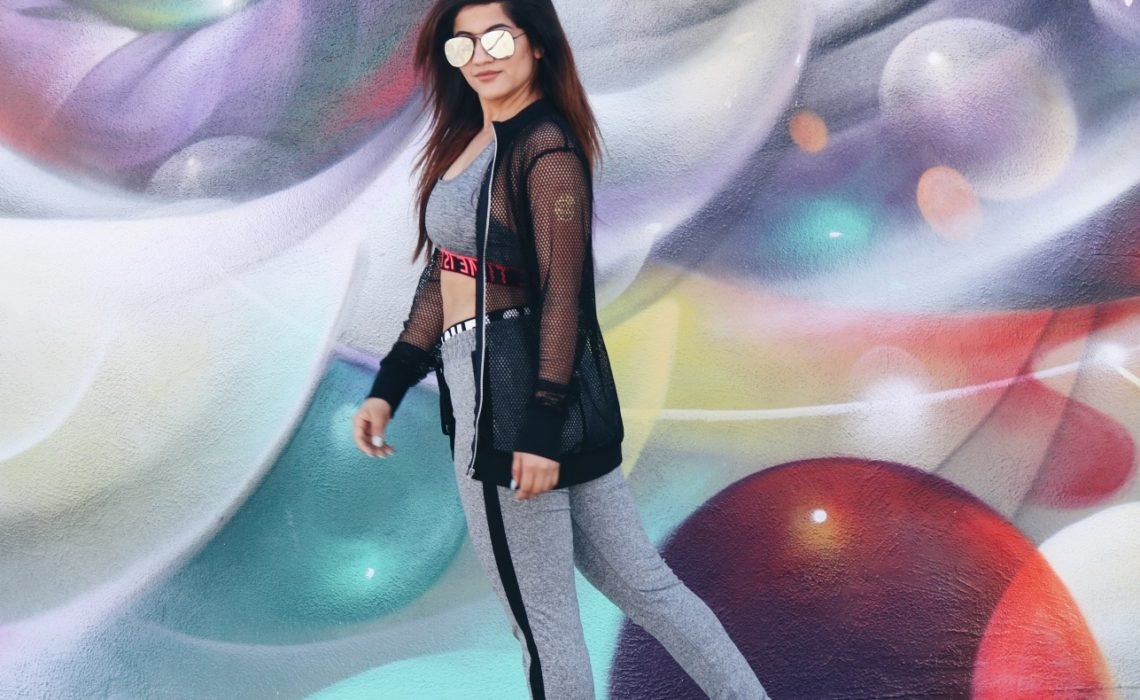 Hello beautiful people,
It has been a minute since I last blogged for you guys. Apart from my crazy work schedule, it has a lot to do with my recent trip to Vegas which I will be sharing all the details soon. However, this blog post is about the outfit that I wore on the last day of this trip and just decided to talk more about it. Last day was a bit different from the rest of the other days because I got to meet another fellow fashion blogger ( Tyler Chanel ) and a photographer ( Kenny ) and we decided to hang around, go to places and take a million pictures. I must say it was one hell of a day. Well, I wore this outfit mostly around the city and visited few places like Art District, Container Park and walked along on the streets of Downtown.
So for this outfit, I would say I got inspired by the Jenner Sisters. When I think about active wear such as sports bra, leggings, and jackets, I think about Kylie Jenner and Kendell Jenner. A night before this day I was reading a magazine and saw some pictures of Kylie Jenner and Kendell Jenner street looks and they were all mostly in either a crop top or a sports bra with leggings or joggers and a cute pair of kicks. Luckily, I had my active wear with me and a fishnet bomber jacket that I had recently purchased and booom! it all worked out. I loved how it looked so cool and cute at the same time. Of course, I did take advantage of my mostly toned torso and decided to show off 😛
Let's start with a favorite new piece of mine in my closet- this fishnet bomber jacket. Fishnet has been getting all the attention since fall of 2016, especially in such jackets but mostly in tights ( worn under ripped jeans). I bought this Bomber from one of my favorite online retailers – Missguided. Like many other items I see on this website, it was a love at first site. You all know me by now- I like anything different and trendy, so of course I had to purchase this one. I yet have to purchase those fishnet tights that people are drooling upon. There is just so many ways to style this particular bomber. I can't wait to experiment with it more. Also, unlike many other fishnet style products, it is not itchy at all and yet super comfortable.
For my top/sports bra- I used this one that I bought from Forever 21 a few months ago. I just love the gray color and a pop or orange and of course, the inspirational words" Time is Now". It's padded and super comfortable. It fits me so well. One thing I love about this one is that its T-shirt style so I can use it as a crop top like many other sports bra's these days.  Along with my sports bra, I am wearings these joggers from ROSS that I bought like two weeks ago. I am sure they are still in stock so if you like this particular one, visit any ROSS around you. I just love the little detail on the waist. It appears that I am wearing cute love panties and showing some off but I am not, it is a part of the joggers which is why it caught my attention at the store while purchasing.  Again, I love the gray overall color and black stripes on the sides.
For my shoes, it's no brainer that I carried my one and only Adidas Baseline Neo Kicks to Vegas. It went perfectly with this outfit. These shoes are by far my absolute favorite pair of athletic shoes of all times.
STEAL MY LOOK
Thank you for reading my blog post!
XOXO,