Hello all,
Today's post is the second episode of the series "Style & Story". A lot of you guys have been asking me about what the red dot symbolizes and why we Indian women wear it. The red dot, or bindi as we call it, is worn by married women as a third eye to ward off bad luck. By wearing this "Woke" tee from Rootsgear Clothing Co. with the bindi on top, I wanted to showcase the yesteryear trend of the bindi and complement that with the current casualty of a simple Tee. With the Dabbing Dulhan, I meshed the different cultures to make a statement on globalization but with this one, I was trying to showcase the transition from the old-school Indian woman to the current westernized Coachella vibes!
Photo Credit: Ce Photography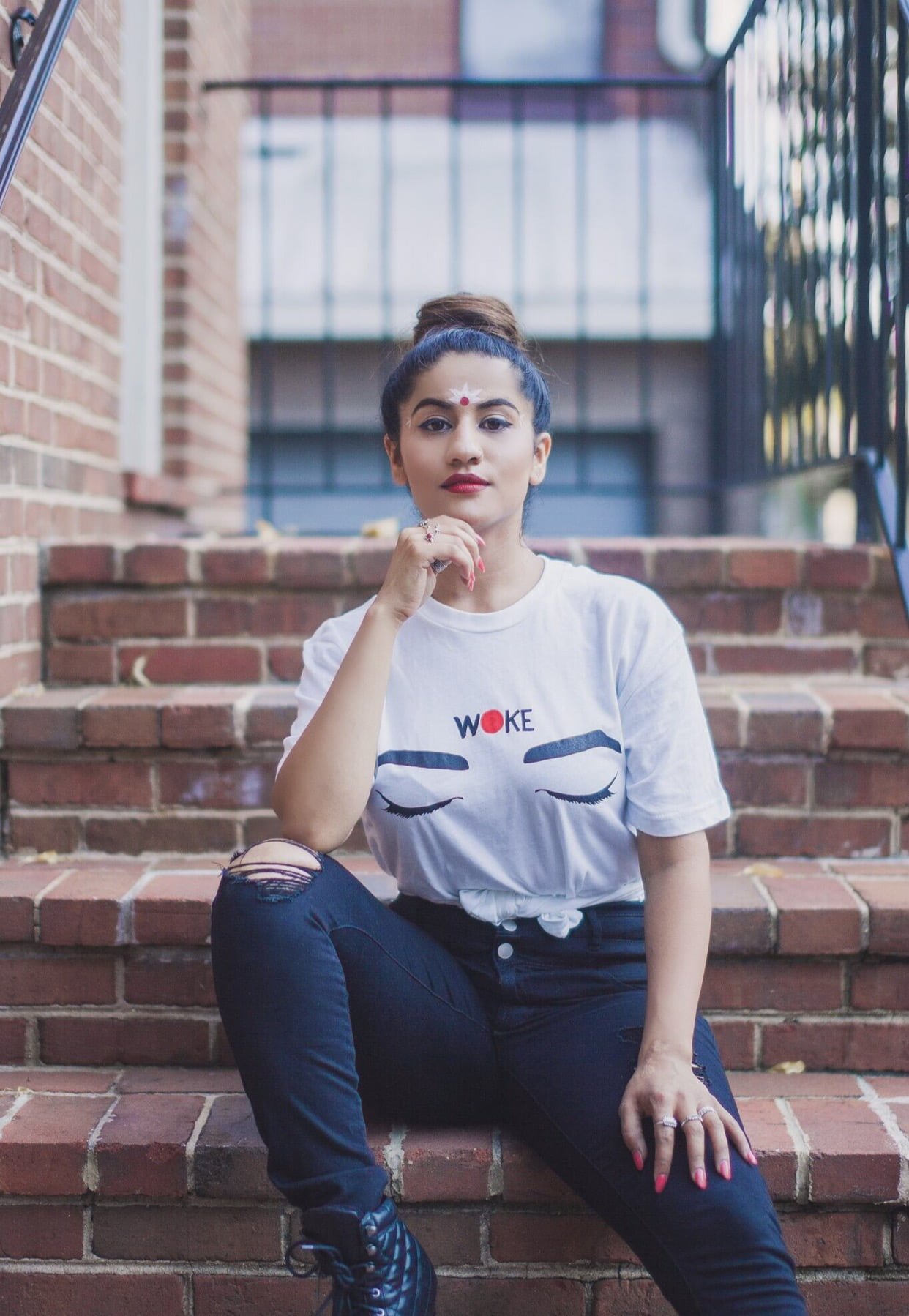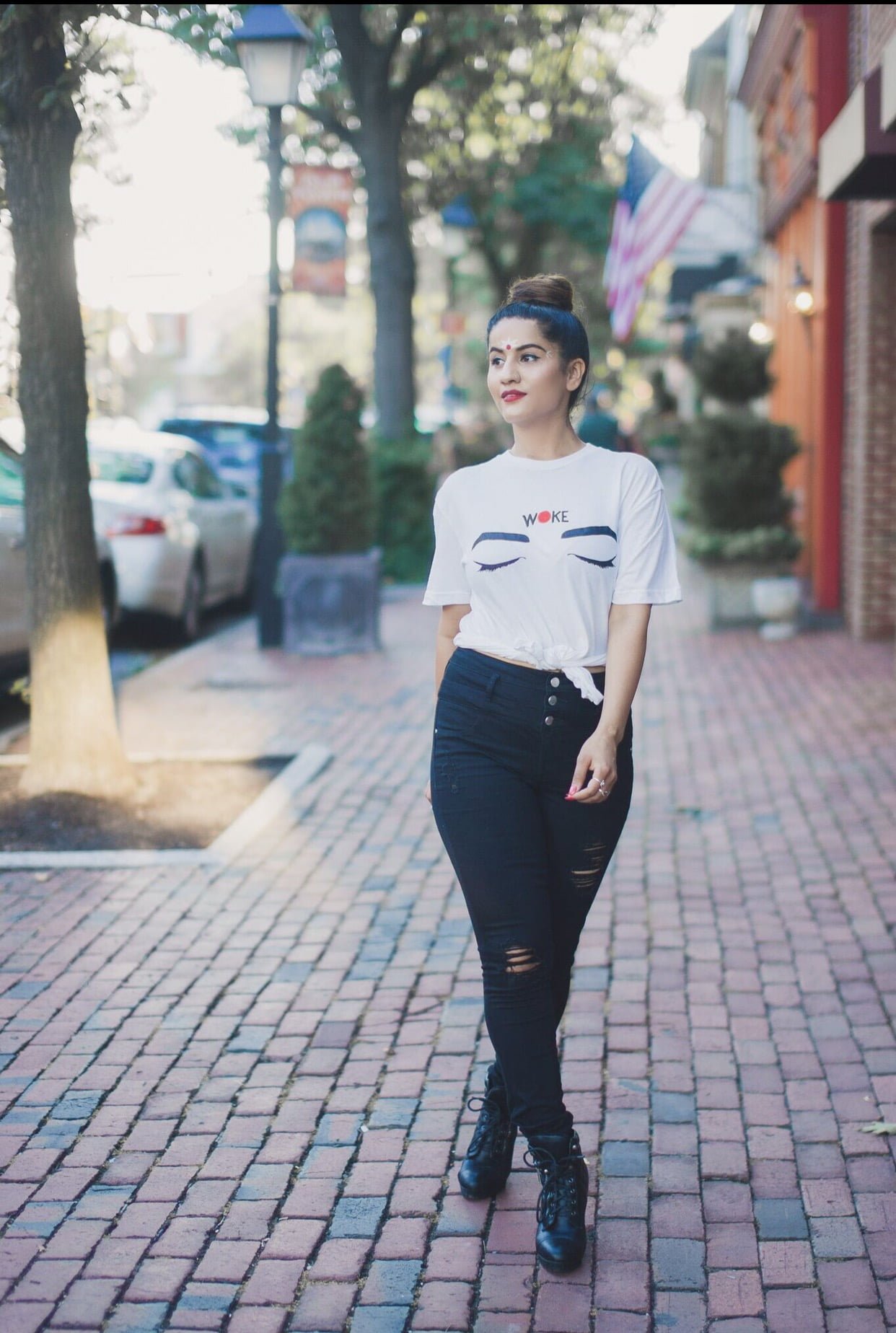 Thank you for reading today's post!
XOXO,