Hello Everyone,
Today's blog post is about a beautiful Watch that I recently received from JORD Watches. JORD Watches ( pronounced as YODE) takes pride in simply creating a timepiece that tells us more than just the time. Every watch they create is unique in its own way. Just like any other watch company, they got options for Men and Women but what I loved about this company is that they have really good unisex options as well. But that is not what sets them apart. JORD Watches are made of various types of All-Natural Wood and Sapphire Glass which is what makes it a luxurious and a must-have item. They are not limited just to one boring movement, but use Skeleton, Automatic and Tourbillion movements to cater to any and all types of customer preferences.
I personally chose to get the " Dark Sandalwood & Emerald" from the Frankie Series. There are two reasons why I chose this watch. First, I love the fact it's a Unisex watch and I have two brothers and a sister who could take advantage of that. Second, I love the color Emerald. This particular watch is retailed for $189. Another thing that I found interesting about this watch was that it is light weight which is contrary to its look. Last but not the least, JORD watches do their best to make every customer feel special which highlights them from rest of the companies. They customized my watch size according to my wrist before they shipped it out to me. I thought that was a huge plus because I worked for a Jewellery Store and a Watch Repair Shop before, Customers always complained about spending extra money on top of the Watch to just get the extra links out.
STYLE SHOP
Now let's talk about how I styled it. I wanted to show you guys that this watch is not limited to a season, an outfit, or an occasion. You can simply wear this Watch anywhere and everywhere. Here I am showcasing two different outfits –
LOOK NO. 1 : Casual Yet Chic Street Style Look
BODYSUIT: SHOP SELENE (Get 20% off with code "msahuja")
BLAZER: JUSTFAB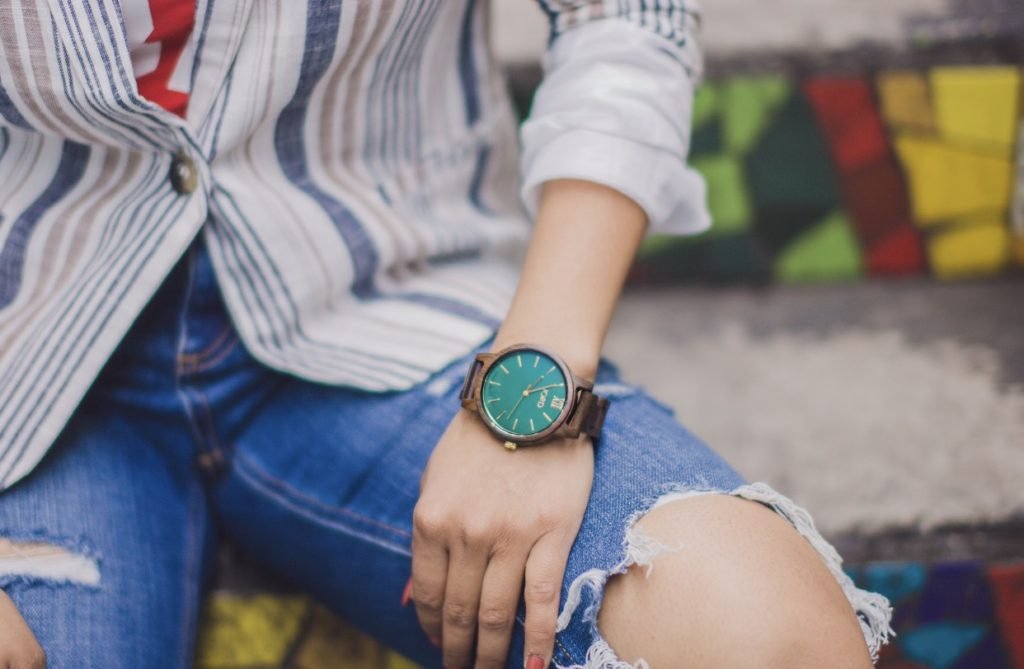 LOOK NO. 2: Dressy Fresh Spring Look
TOP, SKIRT & BELT: NEW YORK AND COMPANY
My Insta Family Just Got A Whole Lot Bigger, Thank You for the 3000 Followers.
HERE'S A LITTLE TOKEN OF APPRECIATION FOR MY FOLLOWERS
I have partnered up with JORD Watches for a fun little contest where a randomly selected WINNER receives $100 E-Certificate off of any JORD's Watches and everyone else who enters the contest also receive a consolation prize of $25 E-Certificate. All you have to do is CLICK HERE TO ENTER YOUR NAME AND EMAIL!
THIS CONTEST WILL END ON JULY 11 2017 @ 11:59 PM
Photos By: Ce_Photography
Location: U Street, Washington, D.C.
Thank You for Reading Today's Blog Post!
XOXO,