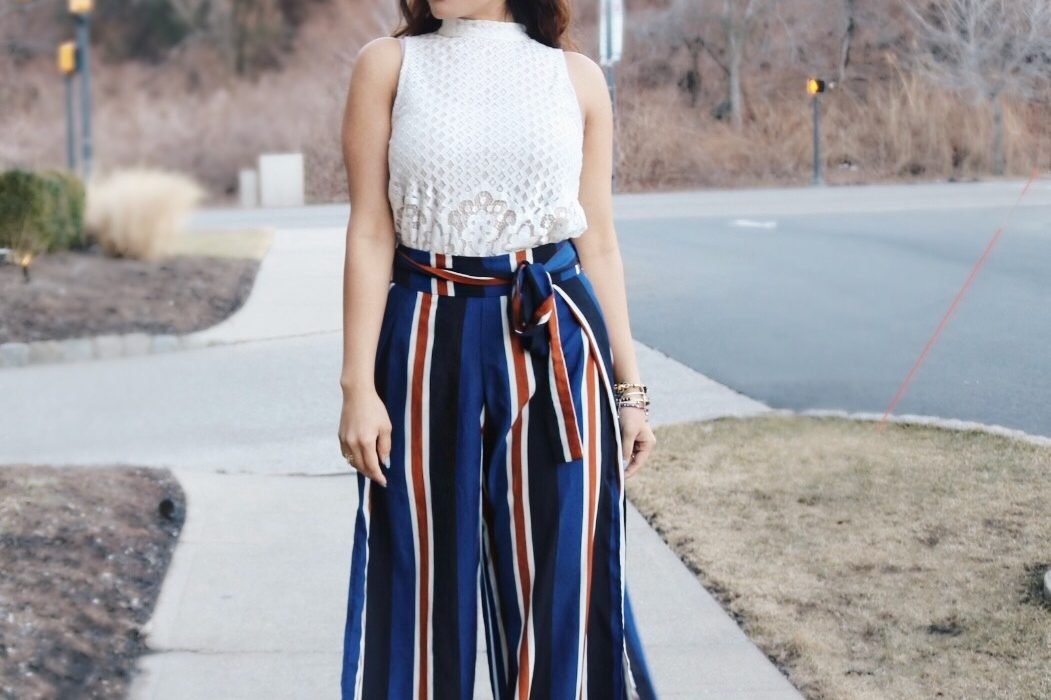 Hello All,
Today's blog post is simply about another budget friendly spring inspired look. I love putting together outfits that look better than basic but come with a price label of basic. "Stripes for Spring" has always been in style especially since Runway 2013. Trend goes back and forth from old classic black and white stripes to the new bold clashes of colors. Its just a never ending trend. Its always getting better by the year.
For this particular look, I chose to wear one of my absolute favorite pants that are crafted with a clash of colorful vertical strips. The pants are so flowy and comfortable yet they give such a chic look. They are high waisted pants and comes with a belt. Whats so cool about them is that they appear to be a skirt with the slits on each side. I bought these pants from an online retailer called Dresslink.com, however they are sold out. The good news is I was able to find the exact pants on SheIn. CLICK HERE!  Also, hey they are pretty inexpensive 🙂
I chose to pair these pants with a white high neck sleeveless top that I got from T.J.Maxx a while ago. Its a basic lacy overlay top. You can never go wrong with pairing anything colorful with a white top or jeans. Its just a staple combination. I  was able to find the same top on Shop Style but with slightly different detailing. Check it out down below!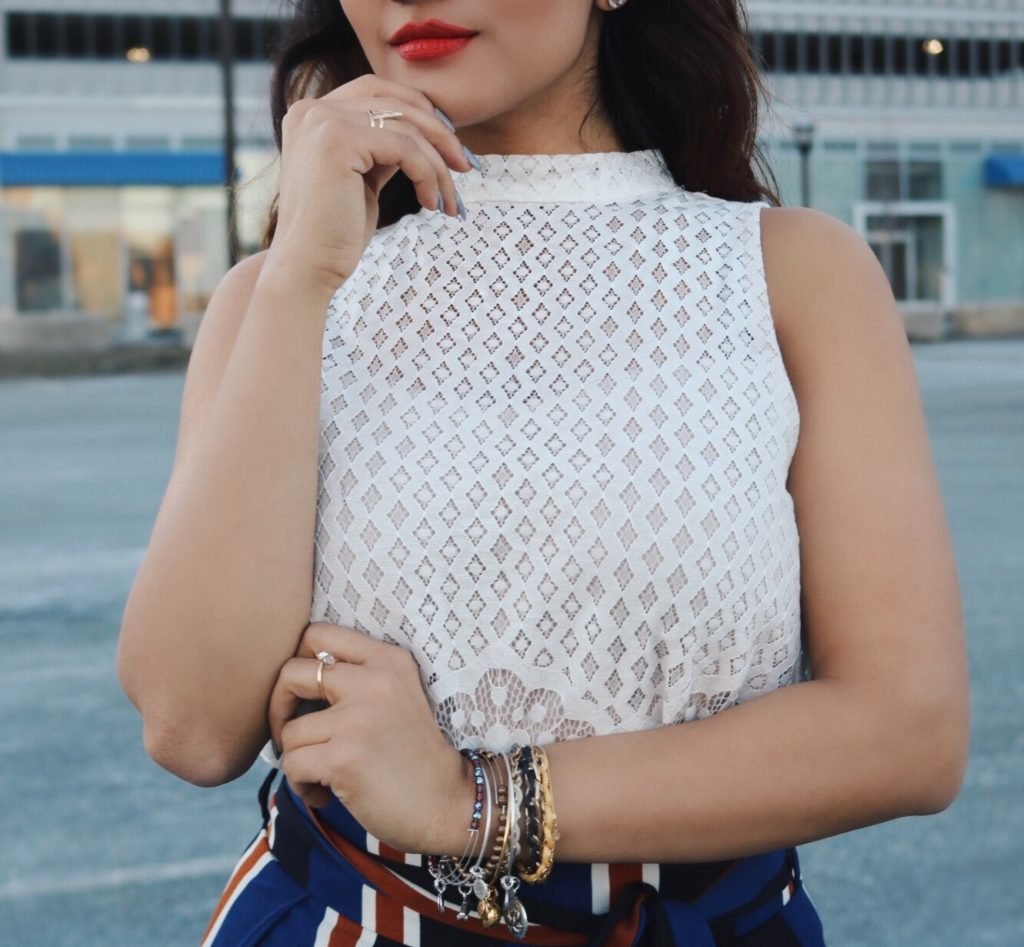 For my shoes, I chose to wear my lace up cut out heels that I got from Forever 21 last summer in the color camel. The trend of lace up shoes started in 2016 and shows no sign of slowing down. The ones I wore with this outfit are of course sold out but as I mentioned the trend is still hot, you can always find a similar pair at any store possible. I was able to find couple of them on Shop Style and the good news is one of them is also from Forever 21:)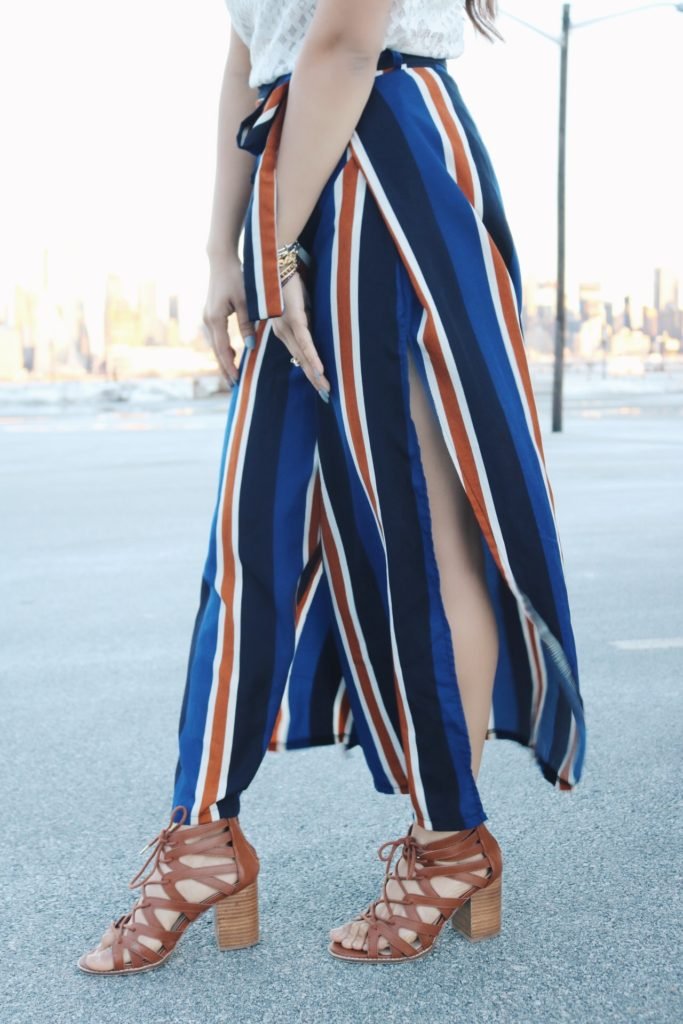 Also, I always seem to forget to mention my glasses. Well most of my glasses that I own including this one are from ALDO. I love their collection of Glasses (Men and Women) amongst other amazing products that they sell. I find it funny, how they are known for shoes but I have purchased everything else from there but shoes LOL. ALDO is another fast fashion store so once they sell out of a product, they don't restock the same one. Therefore, these ones are sold out and I was able to find a similar pair on Shop Style . LINK DOWN BELOW!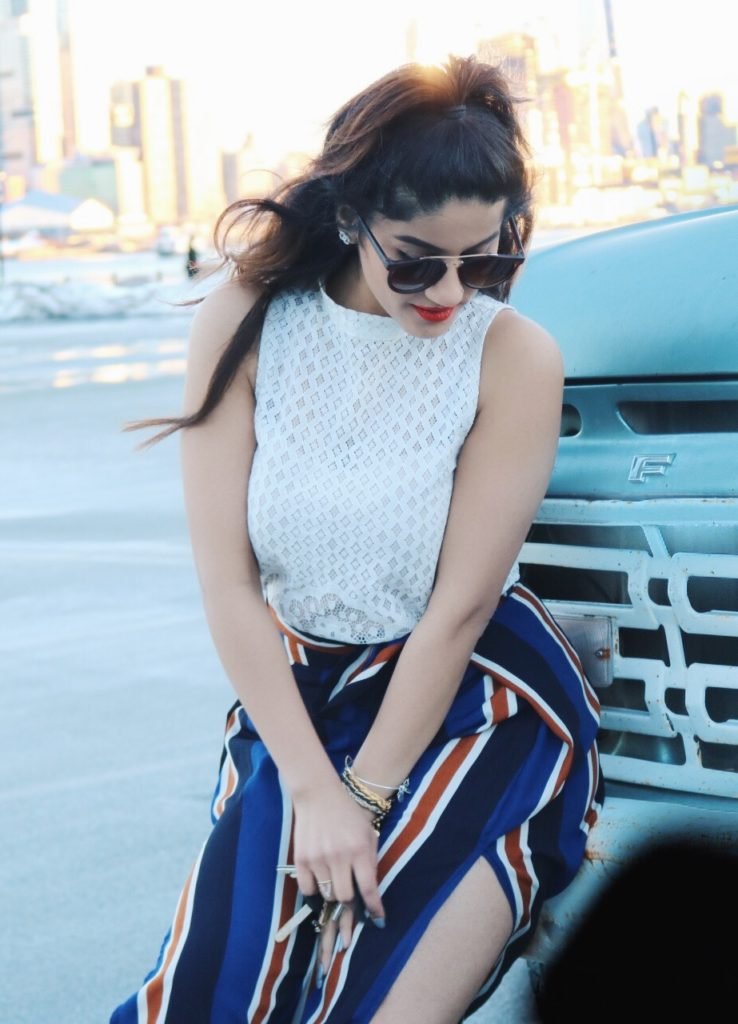 For my accessories, I kept it simple. I added bunch of alex and ani bracelets with couple rings I got from Charlotte Russe.
Location : New Port , West New York
Photo Credit: District.Vy
SHOP MY LOOK
Thank you for reading today's post!
XOXO,