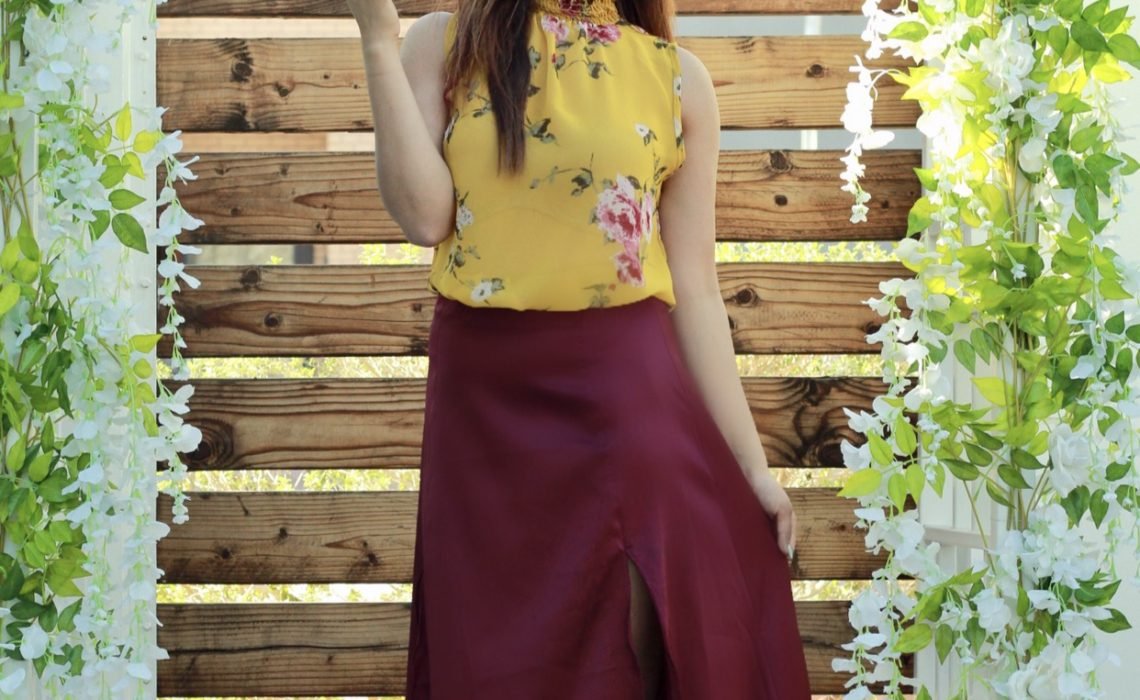 Hello All,
I hope you guys are having a productive week as much as I am. I am finally back on the track with my gym and dance schedule along with writing my blogs on time. I still have a lot to catch up on. These past 2 weeks just got me upside down with my schedule but hey I am not complaining, I enjoyed every single day.
Today's post is about an outfit that I shot while I was in Vegas ( You can read more about my trip HERE) with a local photographer Kenny. Well, when I shot this outfit, it was still cold here in DC so the color theme went well with the season, however, looking at the weather recently I am assuming spring has finally sprung for real this time and will be constant from now on. But hey you never know when this bipolar weather will change. The great thing about this outfit is that you can definitely wear it in spring even with the fall color theme.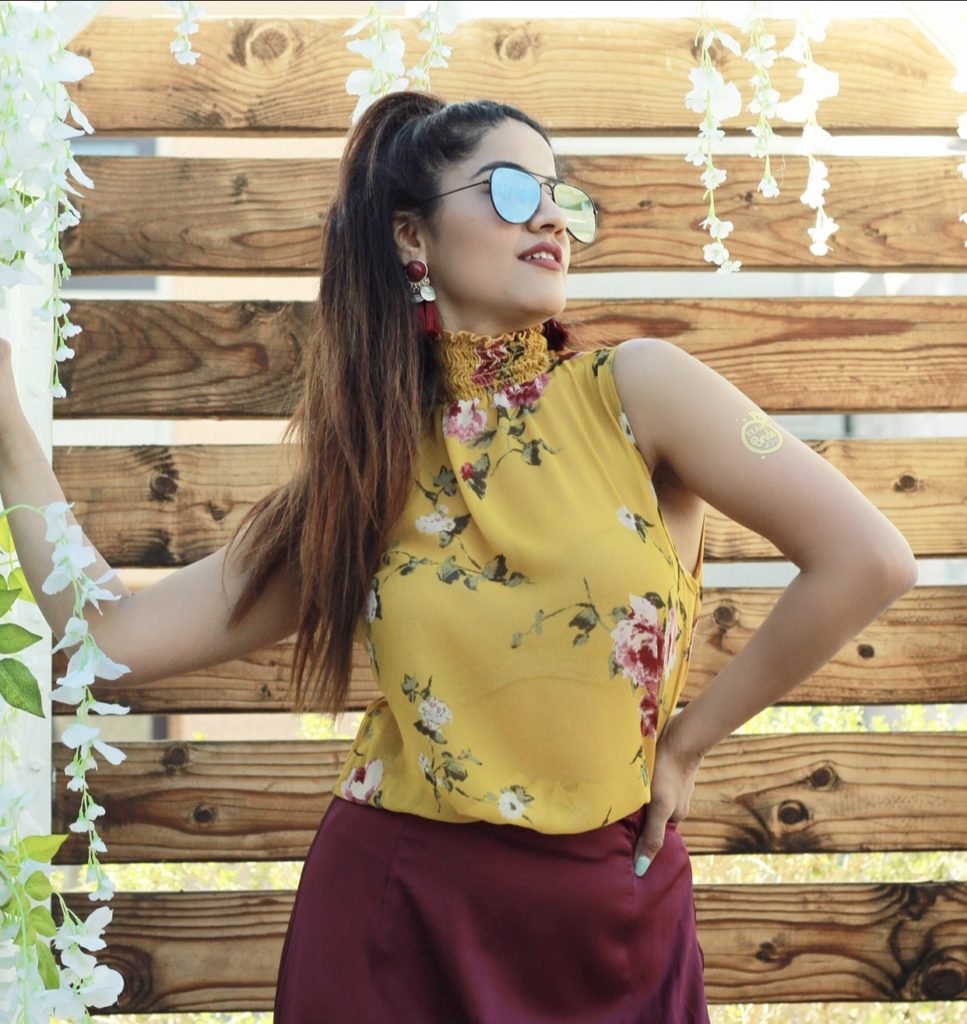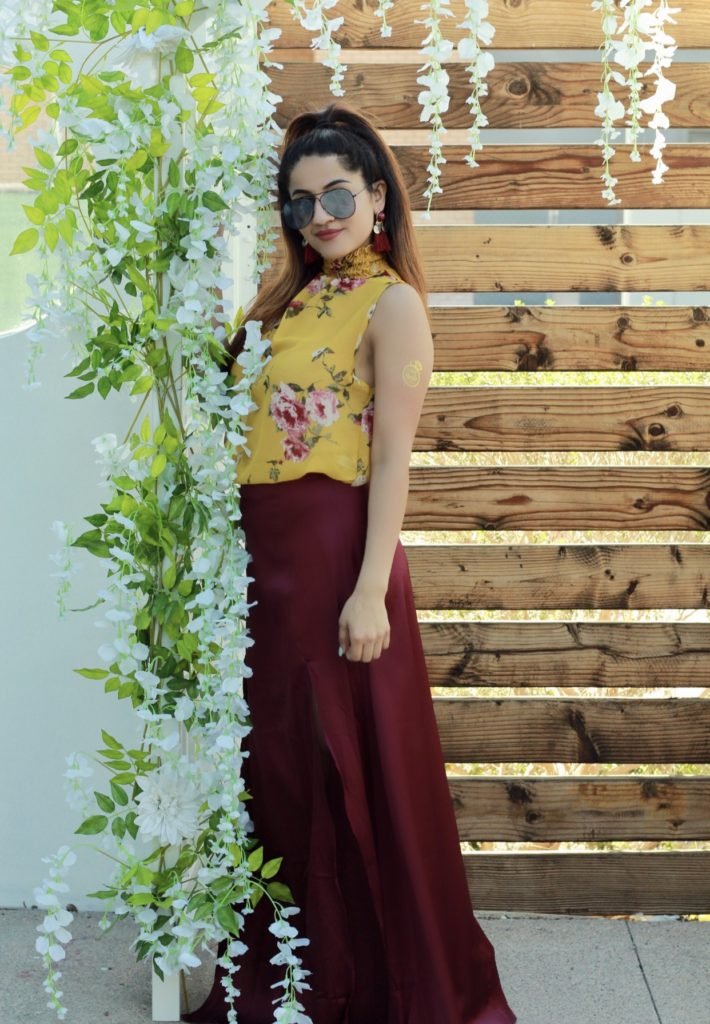 Let's start with this amazing floral printed top from Fashion Nova which many might not know is actually a body suit. If you have read any of my previous blogs, you would know how much I have been loving bodysuits and especially the ones from Fashion Nova. Fashion Nova has always been known for its curvy jeans but recently are getting so much more attention for anything and everything in their online store. This very bodysuit is a little see through which I didn't mind at all. The combination of Mustard Color with Burgundy/Maroon is not new to anyone. I just love the turtleneck of this bodysuit which is why its early fall appropriates as well:) I can see myself wearing this bodysuit with my jeans or shorts pretty often this spring/summer. With an inexpensive price tag for 19 Dollars, I would say it was a steal. I couldn't find this bodysuit on ShopStyle, so CLICK HERE for the direct link.
Moving on to this Burgundy color double slit skirt from Forever 21. I bought this skirt actually a very long time ago maybe even around November Last year and never got a chance to wear it. I was so happy to finally style it with another favorite piece of mine and show it to you guys. One thing that I adore about this skirt is actually its fabric, its satin and I am a lover of satin and silk fabric. This skirt was relatively a little bit more on the expensive side, I believe It came with a price tag of 70 + dollars but I got lucky with a cheaper price tag because I bought it on sale. This skirt is, of course, sold out but I found a similar option from Charlotte Russe.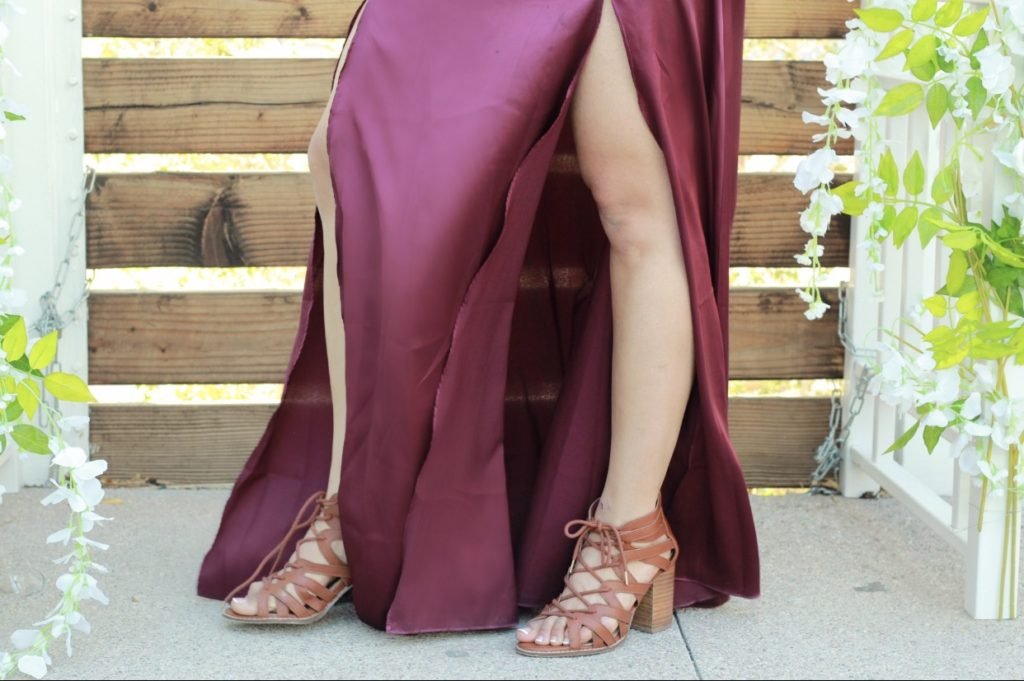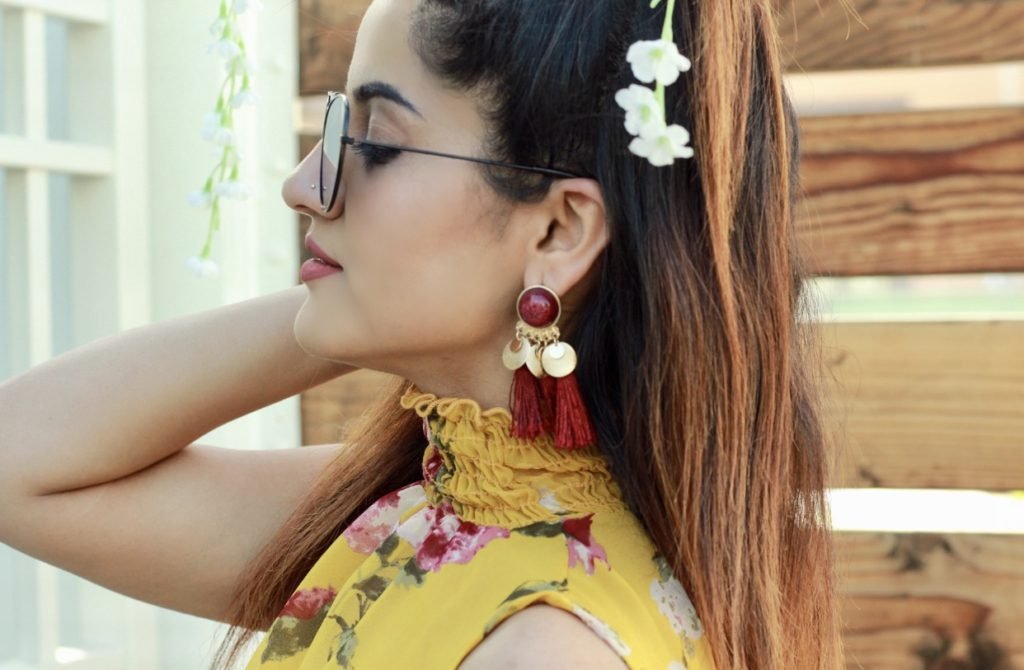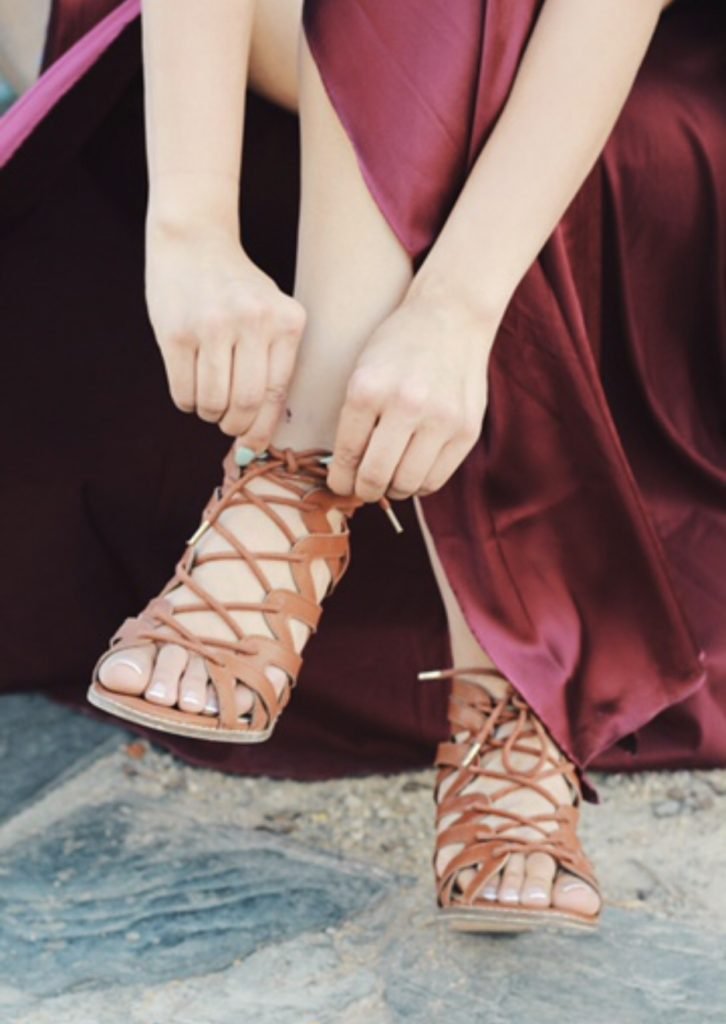 For my accessories, I kept it simple yet bold by adding my favorite statement tassel earrings from H&M along with Glasses from ALDO. Also, my shoes are from Charlotte Russe. Lace Ups will always be my favorite and this one went perfectly with my outfit.
Thank You for Reading Today's Blog Post!
XOXO,