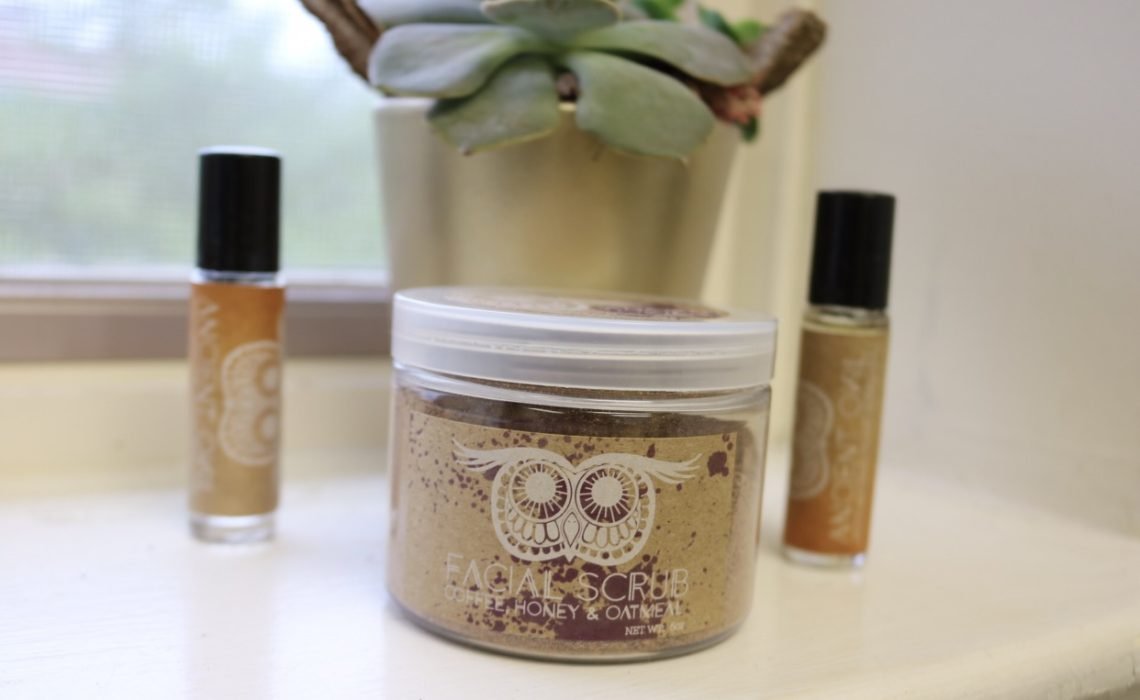 Hello All,
Today's Blog post is about a brand called "Ancient Owl Natural" which sells organic homemade products for bath and beauty. Ancient Owl was kind enough to send me a couple products for me to try and no I am not asked to write only good things. I am here to give you guys my honest opinion on what it is and if its worth the money.
As you guys already know I am from India and we are known for organic and homemade recipes. When I was in 4th grade, my mom used to make this homemade face mask made of  Chandan (Sandalwood), Kesar(Saffron), and Multani Mitti (Fuller's Clay) every day. Even our soap was homemade from a local community business owner. So I am all about Organic Beauty products. I have been raised using organic products and even eating organic food. However, after coming to the United States, I lost track of it all. Organic food or products here are not only expensive, but I don't believe in most of them. Some companies are notorious for advertising them in  the wrong way.
I have tried multiple organic products for my face and body- some good and some not so good. I will definitely categorize "Ancient Owl" to be a good product. After reading about the company and what it stands for, I was intrigued to try out their products. This company was actually created because one of the shop owners was trying to find a cure to an acne problem for themselves and finally found something they could share with the rest of the world. I believe their first product was the cold cream that helps fight acne which consists of all natural and simple ingredients. To read more about the company "CLICK HERE"

Moving on to the products I actually received – The Facial Scrub and the two perfume rollers. The Facial Scrub is made of Organic Coffee, Powdered Honey, Organic Oatmeal, and Organic Cocoa Powder. Their website lists the importance of each of those ingredients. It comes in nice and secure packaging. Also, the scrub is in form of powder where you add water and it becomes a scrub. However, if you are not a coffee lover or do not like the smell of coffee, this might not be for you. The scrub has a strong coffee scent. I don't mind the scent even though I am not a huge fan of Coffee. I have used this scrub about 4 times now and I loved it every single time. The only downside to this product is that it could get messy because of the powder. But, if you want good results, this product is divine.
I also loved the perfume rollers – "Going to California" and "20th Century Fox". I literally use them every single day since I received them. Not only do they smell amazing but the scent lasts for a very long time. I am a huge fan of these perfume rollers. My favorite time to use them is actually at night before I go to bed. I am not sure if it's only me that does it, or there are people out there that put perfume or scented body spray before going to bed. I like to smell good when I sleep, it helps me sleep better. Anyways, I really liked all the products from "Ancient owl" and I will give it a 5/5 stars. I definitely recommend their products to anybody who is looking for some good organic bath and beauty products.
Thank You for Reading Today's Post
XOXO,