Hello Everyone,
I am extremely excited for this weekend because I am going to be experiencing a music festival in the United States for the first time in my life. I have been wanting to go to one for a very long time–especially Coachella, the maestro of all the music festivals. However, not only is it too expensive but it never works out with dates or it's always sold out by the time I get around to it. The one that I am headed to this weekend is called "Firefly" in Dover, Delaware, which is about a two-hour drive from my place. I am not kidding when I say that I will be Coachella ready 😛 I will let you guys know how it goes 🙂
Let's move on to what today's blog really is about. Think Big Shop Small is a phrase popularly used for the promotion of shopping at small, local businesses. Today, we will take a look at how to put this phrase into practical use.
I personally love shopping at local boutiques and small businesses because they carry unique and custom-made items, there are fewer crowds, and the customer service is much better than which you will find at large retailers. As a fashion blogger and more importantly fashion lover, the biggest thing I love about shopping at small boutiques is the fact that you'll find these unique pieces that not many people around you will have so you'll stand out without even trying too hard. A benefit of having fewer crowds at these marketplaces is that you get to move around and see more items without being pushed around. This also directly leads into the third benefit of shopping at these local places which is the fact that since there are fewer crowds, the employees are more able to directly interact with their customers.
Much like how large retailers have become available to the online market, small businesses are increasingly using the online space to expand brand awareness. This allows you to get access to those distinct items at your convenience despite living far away from the actual location of the store. One such example is Unity Blend, which is a small, woman-owned online boutique that offers a nice variety of unique designs. As I mentioned in my last blog, this is not only a cost-effective boutique but they also follow the current trends which helps their unique designs have a contemporary undertone.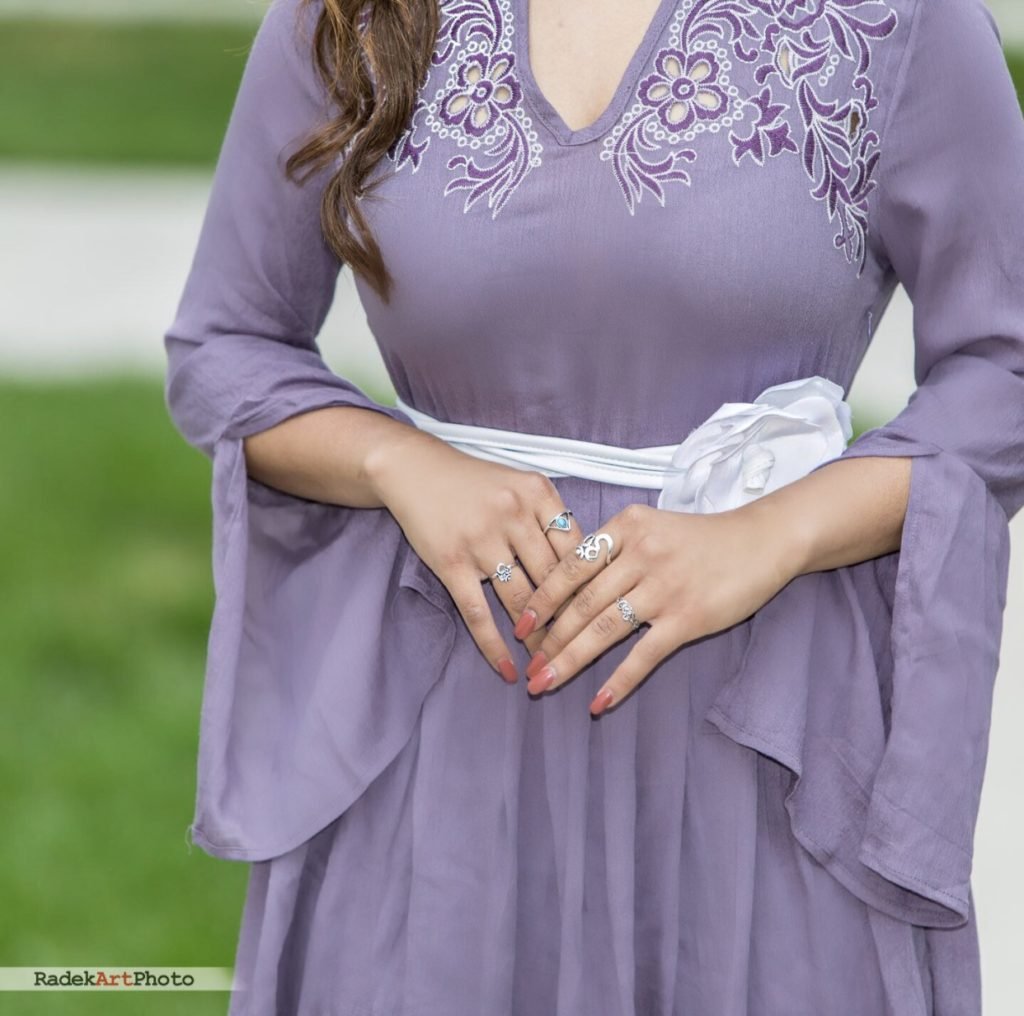 This lilac embroidered dress is a great example of what Unity Blend offers. It is my new favorite and perfect for the summer. I absolutely love the color and length of the dress. The dress brings two trends into play–bell sleeves and embroidery all over the neckline. the material is super comfortable and does not shrink after a wash. I  styled the dress with a flower belt from New York & Company and some old pair of shoes that I got from Ross back in 2012. I love how it all came together.
Thank you for reading today's post!
XOXO,