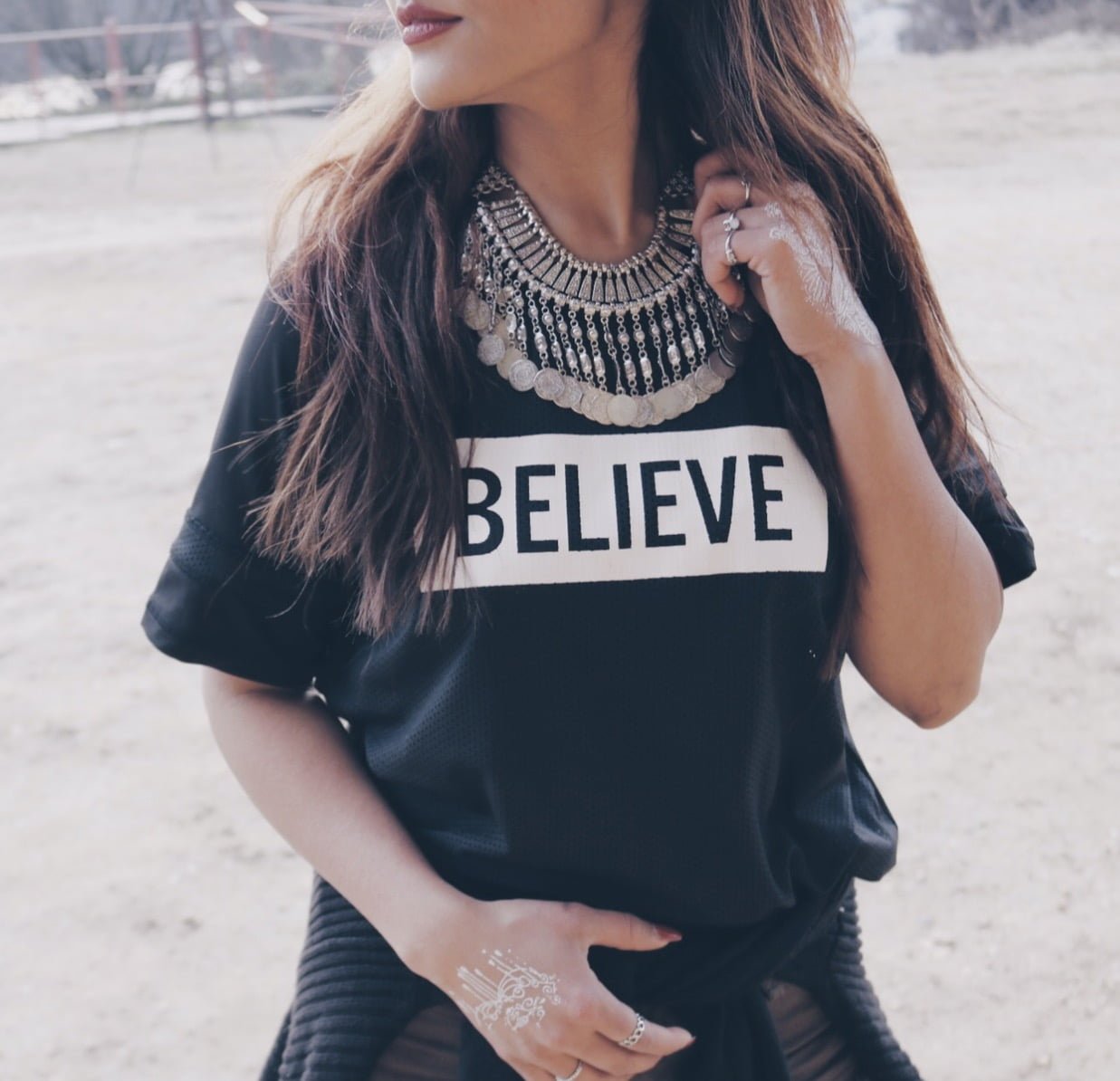 Good morning everyone,
Today's post is about something that I recently started to enjoy styling. I had to put together an urban style outfit for a dance video that we choreographed and shot for a British Rapper. I can't wait to share it with you guys, but for now, let's discuss the outfit I chose to wore. 🙂
So the song is the Punjabi-English rap song with a powerful message regarding women empowerment. We wanted to use graffiti walls and keep it urban style as the style of the dance we chose was  Hip Hop. Urban clothing is reminiscent of R&B and Hip Hop.  The choices for putting together an urban outfit are endless. For example, statement tops, bold colors, denim, combats, leather jackets, baseball cap and the list goes on.
For this video, I chose to wear a top/shirt I recently purchased from FOREVER 21. It's made of a jersey material and pretty light weight.  I chose high waisted ripped jeans that I had purchased from AGACI a while ago. With it, I decided to wear a statement necklace that I had purchased from FOREVER 21 as well. I wore my Adidas superstar shoes which are the best pair of sneakers I have ever purchased. I just tied a black sweater around my waist from Ralph Lauren that I had received as a gift from my aunt. My glasses are from Aldo. I also decided to put a white tattoo on both of my hands on the back side and wore some silver rings that I had purchased from WISH. You can read more about the tattoo and rings in one of my old posts. CLICK HERE 
TOP: FOREVER 21
JEANS: SIMILAR
NECKLACE: SIMILAR 
SHOES: ADIDAS
GLASSES: ALDO